About CWF
TOTO singer Joseph Williams teams up with former Chicago singer Bill Champlin and Swedish guitarist/Producer Peter Friestedt for a new remarkable AOR release following the success with CWF &  "Live In Concert" DVD that made it all the way to the top on the Swedish Chart!
Champlin Williams Friestedt consists of renowned TOTO singer Joseph Williams, composer of film and drama scores and can also be heard in Disney's animated feature film "The Lion King" as the singing voice of adult Simba.
Teaming up with none other than Bill Champlin formerly of the legendary band Chicago and critically acclaimed guitarist, producer and recording artist Peter Friestedt.
The album "II" also includes contributions from vocalist, Michael McDonald, drummer John JR Robinson (Michael Jackson, Quincy Jones), Randy Goodrum (Toto, Chicago), Tamara Champlin and Polar price 2020 winner Diane Warren among many others.
With the TOTO haunting "10 Miles" to the CHICAGO sounding ballad "Between The Lines" and the soulflavoured "Love In The World" to the straight forward rock track "Runaway Dancer" this album really takes you on a Journey:
The album was recorded at Goldmine Studios & Friestedt Productions Studio and produced by Peter Friestedt, Bill Champlin and Joseph Williams. "II" will be released 15 May 2020 on both digital and physical formats.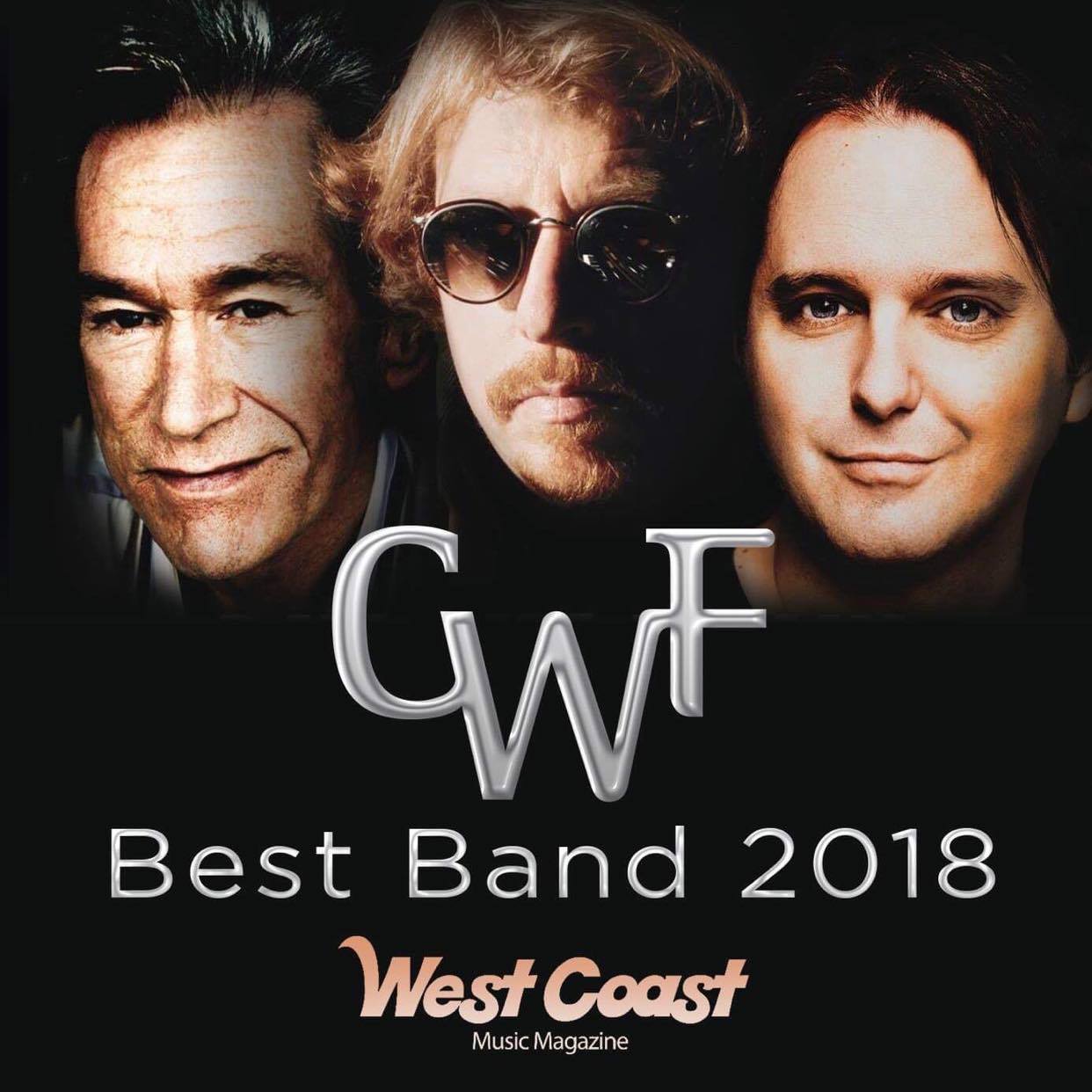 Review by Scott Gross/Inside Musicast
Album: Champlin, Williams, Friestedt – "CWF II" (2020)
"2015 saw Bill Champlin, Joseph Williams & Peter Friestedt finally releasing a full album of music that officially featured their combined efforts as a group following years of collaborating both in the studio and touring together. Their debut "CWF" was a dynamic collection that benefitted from the established foundation the principals had established as they took things to an exciting new level.

In the five years since the previous release, Champlin battled back triumphantly from health challenges to put out a fantastic disc as part of his acclaimed band project called "Bill Champlin & Wunderground". He also toured with his Son's Of Champlin band as well as part of longtime friend Danny Seraphine's California Transit Authority.

Joseph Williams conquered the world celebrating TOTO's 40th Anniversary Tour and was a major contributor to the band's latest album "OLD IS NEW'. It was also during this time that Peter Friestedt formulated the plan of execution for recording "CWF II" as all of this activity affected everyone's schedules.

From the downbeat of the first track, "Runaway Dancer", you can hear that CWF is indeed back and that there's going to be a slightly harder edge here. Range and chops rule the day and this collection is chock full.

While "10 Miles" will take you back into that familiar territory, it's the blended vocals of Champlin & Williams along with Friestedt's tastefully nuanced fretwork that makes this distinctively "CWF".

Track three is not just the big surprise of the album, but it's the soulful duet music fans have been wanting to happen and waiting years to hear as Michael McDonald joins Bill Champlin on the outstanding mid-tempo ballad, "All The Love In The World". Composed by Bill & Tamara Champlin, Stefan Gunnarsson, Peter Friestedt & Tomi Malm, this track captures that classic R&B feel within this dream vocal pairing and it delivers on every level. (Also featuring backing vocals from Amy McDonald & Tamara Champlin.)

"Between The Lines" once again showcases Williams & Champlin's interchanging vocals and their brilliant background vocal arrangement. The overall quality literally keeps you so deeply connected with each track. And in addition to the aural sophistication, songs like "Amanda's Disguise" will have you taking notice of the depth of the songwriting. The chorus almost immediately finds its way into your memory. Bill is joined on this track by the incredible lead vocals of Frank Ådahl.

Other highlights on this outstanding release include "Sometimes You Win", "Price Of Love" (featuring Tamara Champlin) & a live CWF version of the classic "Look Away".

Special guests not previously mentioned include Randy Goodrum, John JR Robinson, George Hawkins, Lars Säfsund and Bill Cantos. Additional musicians contributing their talents to this release include Stefan Gunnarsson, Per Lindvall, Johan Franzon, Allan Hertz, Erik-André Rydningenm, Johan Granström, Sebastian Robertsson, Janne Peltoniemi & Robert Säll.

"CWF II" definitely earns its place among the prestige albums that are still being lovingly produced today through painstaking artistic passion and skill.

Bravo."